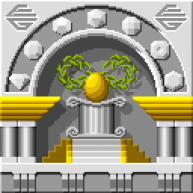 Last Activity:

Jun 13, 2021 at 6:45 PM
Joined:

Jun 1, 2017
Posts:

898
Contribution Points:
Positive ratings received:

241
Post Ratings
| | Received: | Given: |
| --- | --- | --- |
| | 98 | 1 |
| | 122 | 0 |
| | 17 | 1 |
| | 4 | 1 |
Gender:

male

Birthday:

Nov 16, 1980

(Age: 40)

Location:

Occupation:

Tabletop game designer
Xiao Hayes
Back on track, Male, 40, from Bilbao, Spain
Member
Xiao Hayes was last seen:

Jun 13, 2021 at 6:45 PM
Loading...

Loading...

About

Gender:

male

Birthday:

Nov 16, 1980 (Age: 40)

Location:

Occupation:

Tabletop game designer

user_field_current-project:

Upgrading my own life to pro edition

National Flag:

None

Last update: 2019/07/14

I'm a guy that has tried different things in different moments in life; for example, I studied both programming and nursing education (0-2 years old children), and also spent a year studying music (musical language, electric guitar and singing). There are other subjects like writing and psychology in which I'm quite good despite being self-thaught, and I've done some other stuff like drawing a bit, but I haven't got too far with examples like this.

About hobbies and that stuff, you could say that I'm an all-terrain nerd, or geek, or whatever you want to call it: I've always played videogames, later starting playing pencil and paper role-playing games, as well as tabletop games of all kinds (except wargames). I like or have liked manga and anime, comics of superheroes, and other kinds of comics like the ones from Jean Giraud as Moebius. Of course, I like fantasy and sci-fi settings, but I don't like neither Lord of the Rings nor Star Wars.

About my gaming life, I stuck to some specific game series, not trying too many new ones because I expected the ones I was playing would eventually die and I would stop losing time with videogames, but, well, here I am, so... It didn't work. I've been able to leave some franchises behind, and some other died as planned, but it's impossible for me to completely quit Sonic, no matter how many mediocre or worse games they make (I try to avoid these ones, though).

About how do I work, I must admit I'm quite a perfectionist, but not to the point of being a dick with people working with me unless they are objectively doing a really bad work or just goofing a lot; everyone can get mad about that if it happens, I suppose. The real bad thing about this perfectionism is it slows my work a lot, and I tend to point at others' faults easier than I do to their achievements, just because I'm like that with my own results.

I also have some talent to handle complex things easily, but mess all up with simpler things. I usually start from a basic concept, add all kinds of complexity to cover every point and control every situation, then start to cut everything not really needed or take another look to the concept root, until I finally leave just the required complexity to make it work great. It's a long road but, in the end, everything sums up in fantastic results that look like everything was that simple all the time.

At this point, I can finally talk about why I'm here, or, better said, what I want to do as a Sonic Retro member: ever since I became a Sonic fan, I wanted to make videogames, especially Sonic games, of course, so I came to Retro to be part of this creative community and try to finally put some ideas into action. Time has proven I haven't had a real chance of focusing in doing so, with all of my fanwork being random bits of different projects, and only getting far on design concepts for now, but I really want to give you great fan games some day, and I'm designing the main projects as pieces of the same puzzle with a unified background and storytelling, so you'll be gladly surprised when that day comes.

Right now, I'm into developing tabletop games. I have made three of these and I'm giving them the finishing touches, and I'm also checking what do I have to do to make it my job, and also my own business if possible. If everything goes as planned, you might find one of my games on Kickstarter very soon! Hope it isn't just wishful thinking, but time will tell.

Interact

Signature

"Some people want the immortality to avoid death, to never age, to know what will happen on the following centuries. Me? I just need that time to complete all those pending projects I have on my ever growing to-do list."