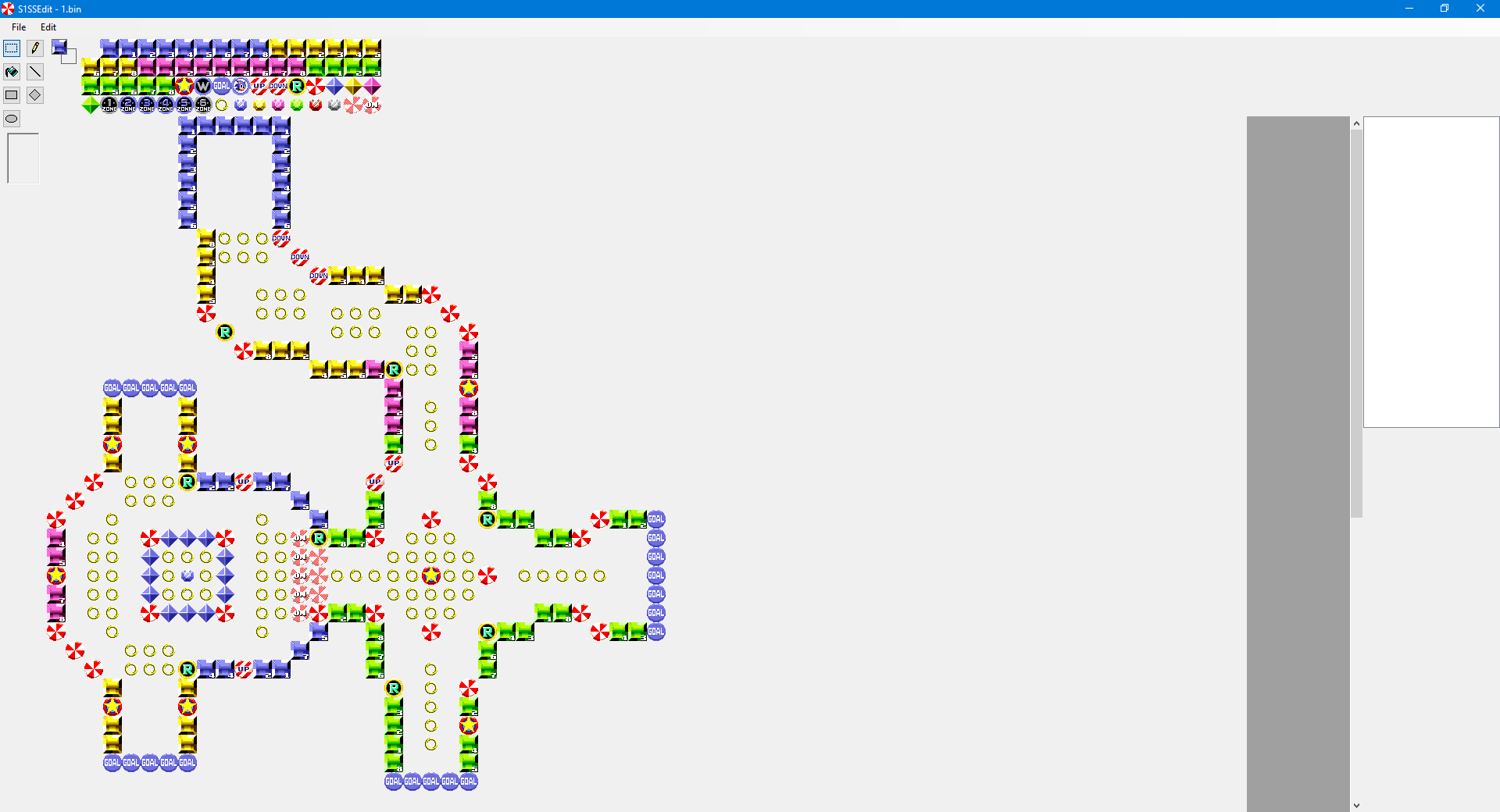 S1SSEdit is a Sonic 1 Special Stage editor designed to provide a very MS Paint-like interface. It supports many tools for easily drawing shapes, filling areas, and duplicating, flipping, or rotating areas. It does not presently support editing the starting location, as that is stored in a separate file, and will require the addition of a project file system, which will come later.
You can download S1SSEdit from
SonLVL
's Updater, or
here
.
If you're wondering about the numbers on the walls, those are to indicate different varieties of animated blocks. I don't really know how they work. There's an option to turn off the numbers if you want.