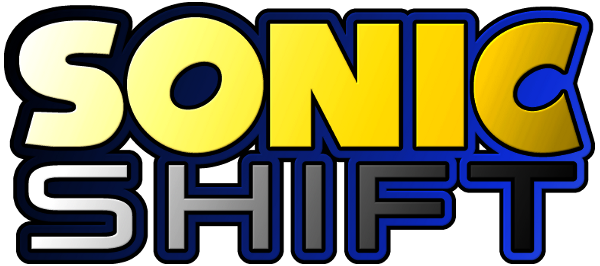 A 2.5d platformer built from the ground up in the Blender game engine, Sonic Shift pulls ideas and influences from a number of different Sonic games. I'm not trying to make a perfect Sonic clone in either physics, nor gameplay, but rather a fun game built on the basic fundamentals of the Sonic series.
Sonic 1-like engine: Sonic Shift's engine is most similar to Sonic 1, this is to keep the design focused better than it would be if I tried to implement every special ability from the last 20 years.
2d look, 3d design: Levels only move left and right, but they utilize not only a vertical level structure, but a 3d one aswell. There are higher routes, lower routes, further away routes, and closer routes, and they may all intertwine. It is possible you may see a path in the background whose entrance is hidden earlier in the level. This encourages multiple replays and exploration to find fun new paths.
Simple Story: The story will be kept simple, no more complex than that of S3&K or Sonic CD. Again to keep developmental focus. This is a story that I've re-developed from one of my previous projects that I feel is simple enough for the style of the game, but interesting enough that players will enjoy it in the end.
--------------------------------------------
Todo list:
Engine:
Look up/down
Camera Movement
Water
Game:
Golden Gulch Zone
Crabmeat
Buzzer
More to be announced!
-----------------------------------------------
This little level was created mostly to start to get a feel for level design with the engine, so pardon some of the more crude looking areas in the video. I've been sort of off and on considering adding rings + enemy stand-in's to to this and releasing it as an Engine demo, but right now I just don't think it's a good enough representation of the work I've put into this so far.
Level development is really early, and I still don't think this is ready enough for a public demo (So no SAGE appearance this year), but I felt that I might aswell make a separate topic for this now that it's this far in development and get it out of the general screenshot thread. Feel free to ask questions, point out things you notice in screenshots/videos/demos(whenever they're released), criticize, whatever.