Hey, just a few lil suggestions again.
Knuckles bad ending (0-6 emeralds), stop Metal/Mecha/whatever Sonic exploding completely since he's intact in the post credits scene.
Just before the credits though, this one kinda sticks out.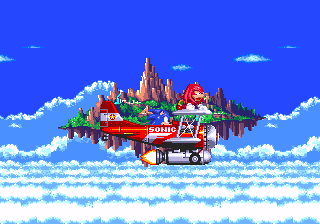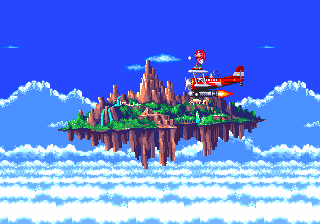 On his knees out of breath & standing holding, erm, nothing 2 seconds later.
And for the end with all Emeralds what's going on with Hyper Knux flashing pallette for his victory pose. Looks like its stopping on the wrong colour or something, hard to describe.
A quick one for Sonic/Tails Hydrocity 2.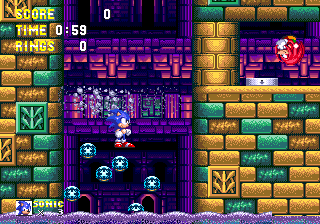 Maybe some falling animation wouldn't go amiss here.
Quick Q, may have been answered before, anyone tried this on actual hardware? Currently saving up for an Everdrive.
Once again, your humble nitpicker.