First off, thank you everyone for being so patient while I was sorting out the Dreamcast Promotion Disk and SEGA Japanese VHS tapes. As a token of my appreciation, I made certain this sample disc got sorted out much sooner than expected.
(Click image for a more high-res version of it)
[Back Cover Scan]
Download Clockwork Knight: Pepperouchau's Adventure volume 1 Sample (J) BIN
If anyone can upload this onto a better server for everyone to download from, that would be greatly appreciated.
Quote
SEGA SEGASATURN
SEGA ENTERPRISES
GS-9004 V1.000
19941115
CD-1/1 JT J
CLOCKWORK KNIGHT
Pepperouchau's Adventure volume 1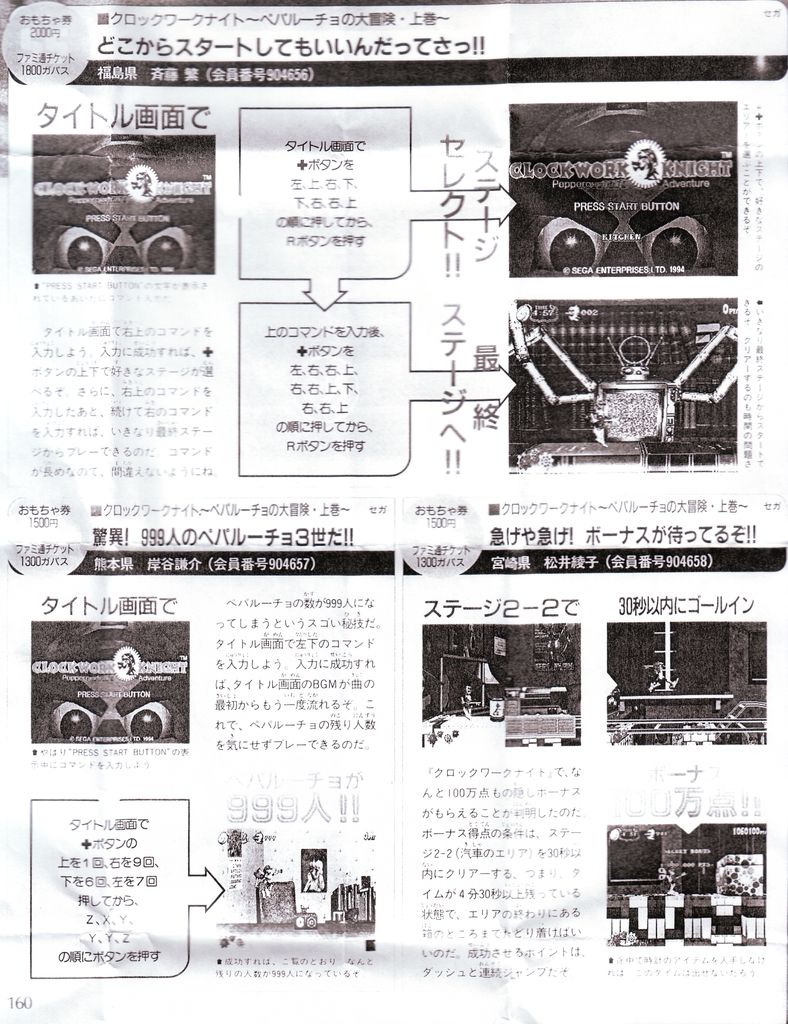 This scanned article was included when the sample disc got shipped out to me.
Clockwork Knight was one of those games I really enjoyed playing as a kid because the characters and stages were so out there. I'm glad I was able to pick this sample disc up. There doesn't seem to be many places (if any) where you can download this. I've had a good look around. In any case, it's another one to check off on Sega Retro's
[Hit List]
. As always, enjoy!