Great news from the People's Republic! XCKDIY, a group of mainland-China hardware hackers, have come up with not one but two ways to play games on your Dreamcast through SD cards; that is, without the need to turn CDs.
First up is this adapter that plugs in to the back of the Dreamcast, at 35 yuan — US$5.
Second is this heavily modified Dreamcast, which, aside from the SD card port on the front, also has built-in VGA and RCA port output. 300 yuan — US$45.12, but you're going to need a PAL TV if you're in the US.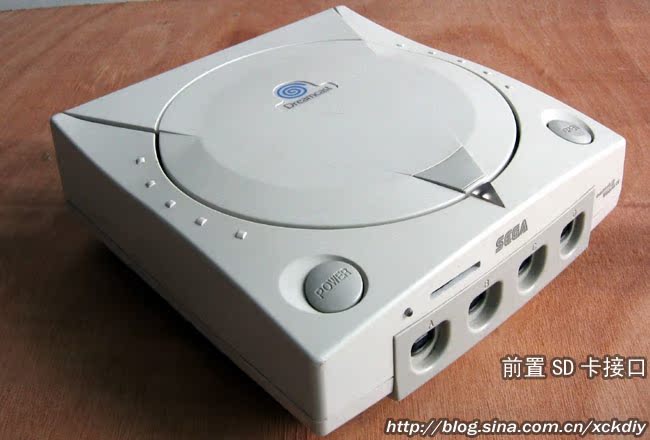 If one of you brave souls can figure out how to actually order one, since the site is in Chinese only, please
let the good guys at DCemu who broke the news of the adapter know!
Thanks to grap3fruitman for linking these to us in IRC.