So, some of you have seen this during a few of the streams during the contest. If so, you can go ahead and skip past the narrative and go straight for the download button, as you all already know what is going on.
As a joke, Spanner, Ayla, and myself put together a quick joke hack to capitalize on the whole "Donald Trump is gonna build a wall" concept, and then showcase it during the various stream going about on Election Day. Due to time constraints, mainly on my part, the thing was rushed out the door without the full joke implemented. Along with it not being completed, a few people got upset that this thing was made because Trump did win, and everything became "rael serus buznezz." Also, a few other people got upset because it was said to be racist, I'll address that later. Though that being the case, I've decided to continue working on it, and prep for January 18th......
Either way, we enjoyed making this hack, and noticed a good majority found it rather funny, so fuck it, I'm releasing it. Here's a few screens to illustrate what's going down.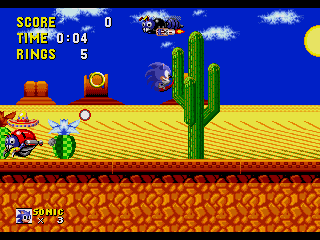 For those wondering about why I've recently become obsessed with Sombreros.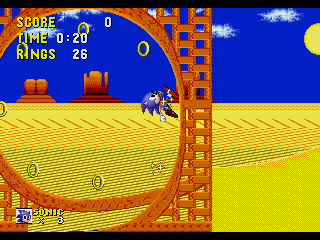 Just your standard Dust Hill Zone Loop. Only noting it as it took me almost 6 hours to get the collision right.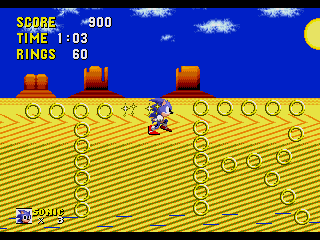 And lastly, a secret area. Wonder what the rings spell.....
I would like to thank these awesome people for helping put this thing together in about 11 hours. Also, would like showcase how silly it is for people calling this hack a showcase of racism and bigotry.
Spanner - Scottish: The Signpost Art. That joke art was the kickstart of this gravy train.
Ayla - Lesbian: For the wonderful Act 1 layout. Has saved me so much time. Though I've added onto it since, it has set the groundwork for the best layout ever.
SonicBoom - Half-Mexican: Made ALL the enemy sprites. The Sombreros, maracas, and Corona bottles you've seen plastered in my posts and in this hack, all made by him. Also, made the splash screen. Have fun with that.
SuperEgg - Half-Filipino: I've done everything else.
I'd like to give a special shout out to Esrael. I've been using and modifying his Dust Hill Zone art, as it is the most complete set out there. Also, gotta give him credits before I hear moaning that I stole it and planned to never mention it.
At last, the link itself.
Here you go
This post has been edited by Super Egg: 26 November 2016 - 10:38 AM