UPDATE
Version 1.02 is now available here:
http://mrjester.hapi.../S3DAGE_102.bin
You can see the change log here:
http://forums.sonicr...06
History
Sonic 3: D.A. Garden Edition
is a project that has been in development since July 2009.
My initial idea was to create a ROM hack of Sonic 3 & Knuckles that would provide the player with brand new level layouts from start to finish. In total, 13 Zones of new layouts providing 23 unique acts of game play for 3 characters, and 14 new special stages for you to conquer.
The project has finally reached a point where I feel an initial release can happen, so here we are. I hope you all enjoy it; it has been one hell of an experience but I feel that it was worth it.
Screenshots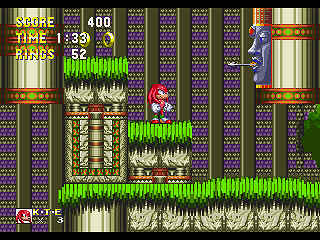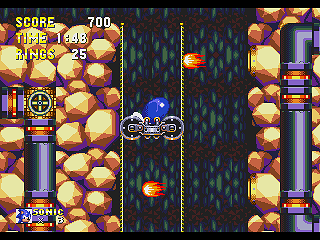 Release Video
Download
http://mrjester.hapi.../S3DAGE_102.bin
Sonic Hacking Contest 2015 Entry
http://shc.sonicrese...g/sonic/entry/1
Credits
Jayextee
- See below
MarkeyJester
- S3K Layout Padder, SSRG Splash Screen, Invincibility Music Port and Bug Fixes
UtopiaUK
- Testing and Bug Fixes
MainMemory
- Testing and Bug Fixes
djohe
- Testing and Bug Fixes
Flamewing
- Bug Fixes
Varion Icaria
- Bug Fixes
My apologies if I have not credited you, and you have contributed in some way to the initial release of 'Sonic 3: D.A. Garden Edition'. It is difficult to keep track of this stuff, but please do note that your contribution to the project is gratefully received.
Jayextee
I know you are not around the scene as much as you used to be, but I have kept my promise to you, and completed the first, full hack of Sonic 3 and Knuckles. I know it is not much, but thank you for providing me with both purpose and the motivation to continue with this endeavour. There have been countless times during development where I have felt the need to end the project prematurely and just leave, but I stuck with it until the end. For this reason, you have my sincerest gratitude.
Notes
I have tested my hack on both the Kega Fusion and Regen emulators and can confirm it works on these correctly. I cannot guarantee it will work correctly on other emulators, or on real hardware.
If you find any bugs or issues, please let me know and I will do my best to fix them. However, I will not take requests of any kind for additional features and/or content.
This post has been edited by D.A. Garden: 30 October 2015 - 07:51 PM