Let's start with the things I found inside:
The main games are still in .dat files
Music is the same, though I found a jingle that I don't believe is in the final (I'll need to check this)
There was a file containing login info to a SEGA site (now down unfortunately)
There's an uncompressed Sonic 3 (J) ROM in the main directory
The ISO is riddled with US/Japan test ROMs. I didn't look inside them, but they appear to be header only ROMs that were most likely used to test the emulators
There was no sign of any Sonic CD ISO/.dat file
Now onto the in-game images: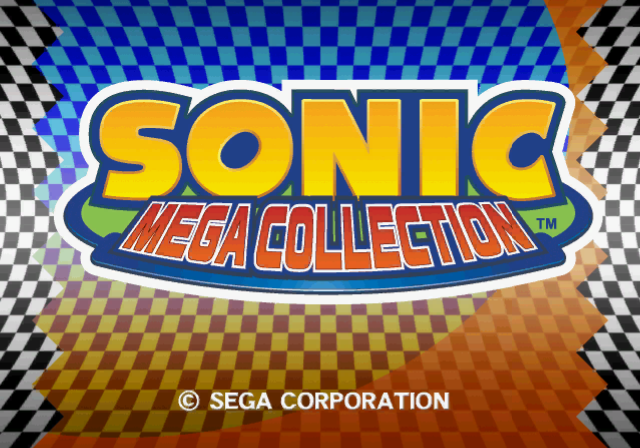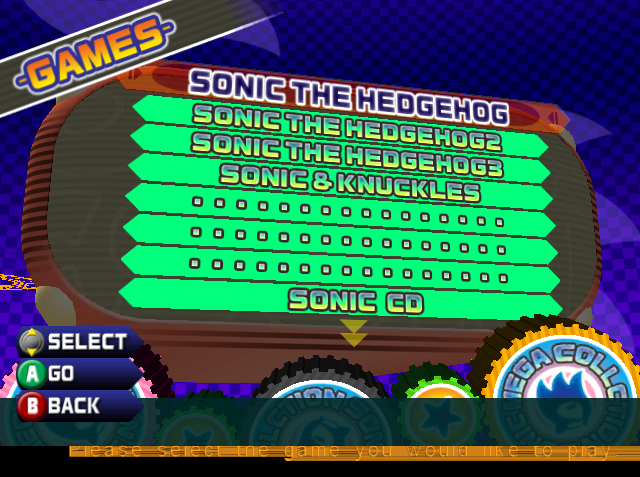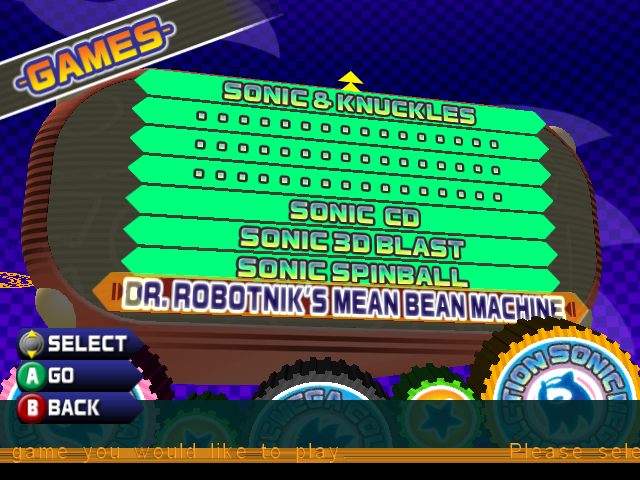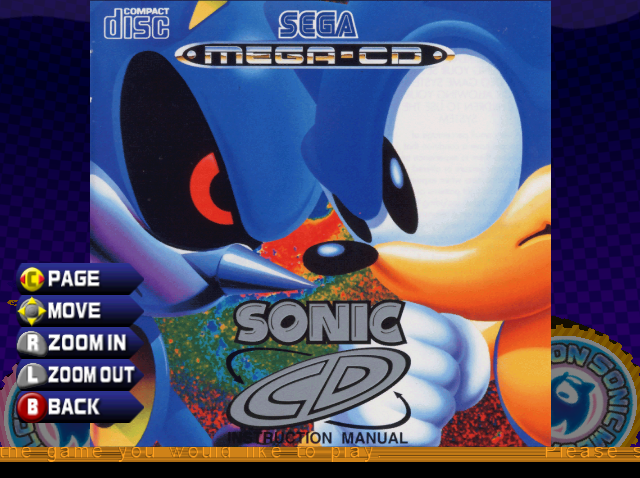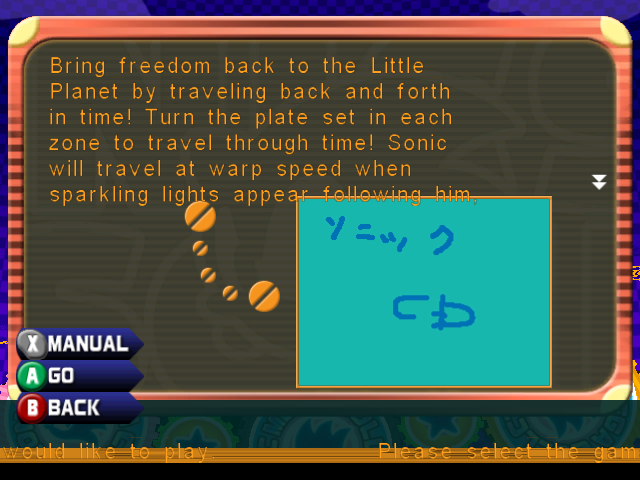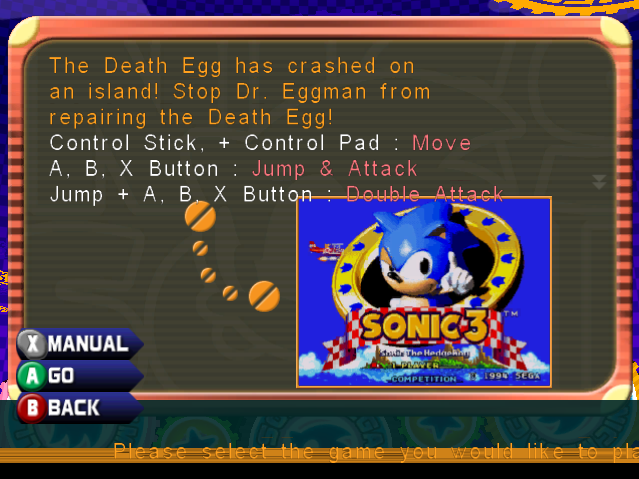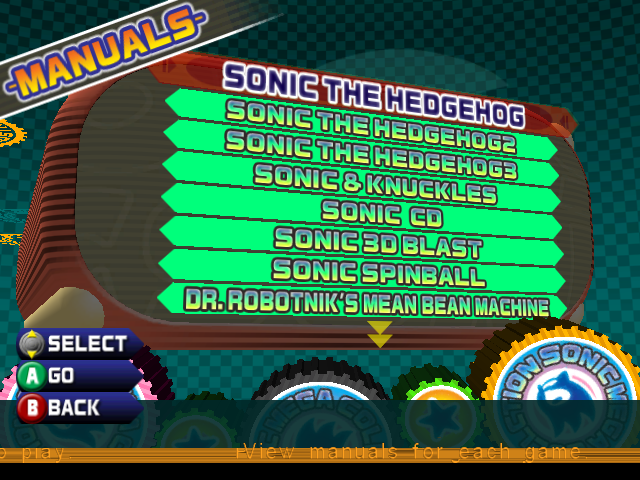 When selecting to play Sonic CD, you're redirected to Sonic 1. The movies cannot be played. (I'm saying this because it didn't work with my GC emulator. If it happens to work on console, please correct me.) The Comics are all there, and the Manuals are there too. There's not much else to find in this thing I guess...
EDIT:
HOLY MOLEY! HOW DID I NOT SEE THIS!!!
Look at the last image with the movies. They were going to put Sonic the Movie on there. I passed it off as 'Oh, they screwed up and forgot to put CD after it,' but it appears I was wrong.
This is a bigger find than I though I would get :P
This post has been edited by Tanks: 25 February 2008 - 10:11 PM