I had a go at doing some more rocky parts for this level.
First up are a few basic beach rocks for decoration (with tree for comparison), they don't quite look
solid
enough yet but its a start.
Secondly I increased the size of Zenors pillars and added a bit more detail, I think they work better on a bigger scale but the grass from the original still looks a bit out of place. That and we need something to lay the pillars on top of.
Edit:
Is it just me or does anyone think of this when they imagine the art for this level, just a bit more sandy and a lot less rocky. Obviously its a different style but as inspiration it could be a good path to be heading down.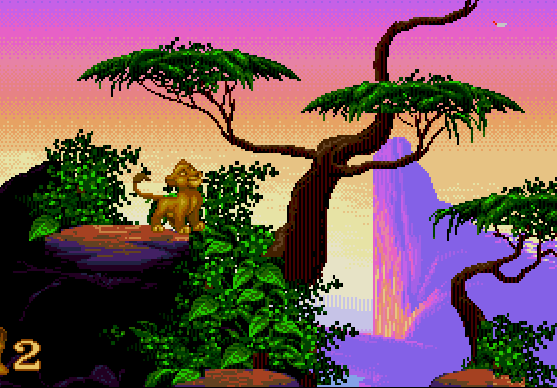 Second Edit:
At the risk of turning this post into somekind of on going edit I did a bit of a mock up of how I imagine the grass for this level looking.
The grass itself is art I borrowed and recoloured.
The orange rock part is far from finished as at the moment it looks too cartoon like and the shading is off but I thought I would leave it in to get the ball rolling on ideas for the art.
The dark yellow strip is just a place holder untill someone sprites the yellow/brown bands from the concept art
I think it works quite well as we get to keep the usual tropical based first level but its something different and original. Also the orange rocks will make the switch from beach to jungle quite nicely as the orange works with the yellow sand as well as the lush tropical greens
This post has been edited by Matwek: 18 March 2009 - 07:36 PM