I'm not usually one for help topics, but this particular problem has me completely stumped and it's starting to piss me off.
I have created a basic art file for a font and I'm trying to compress it in Nemesis format for use. I've never had any problem compressing things in the past, but this particular art file is throwing up problems. Viewing the uncompressed art in TLP or in SonMapEd shows it to be fine, perfectly readable and usable. As soon as I compress it in Nemesis, using either the Sega Data Compresser, Nemesis MD Programs or SonMapEd, it throws out complete garbage. A decompression afterwards confirmed that the art has been heavily corrupted during the process. I've attached pics below for reference. Adding 5 additional blank 8x8s to the end of the art file allows it to compress properly, but it's hardly practical to have to add redundancy to the end of a file just to get it to compress. I've tried compressing other files today and they work just fine, so does anyone have an idea on what's causing this?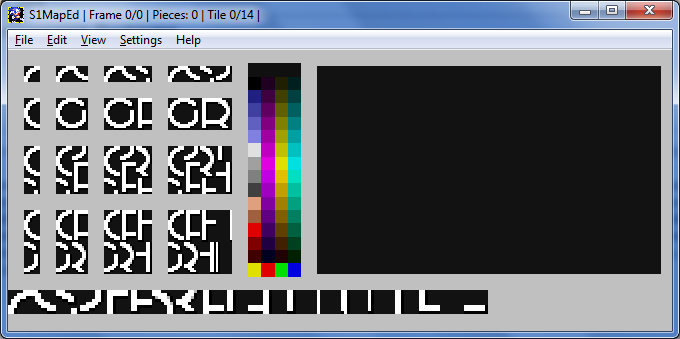 Art before compression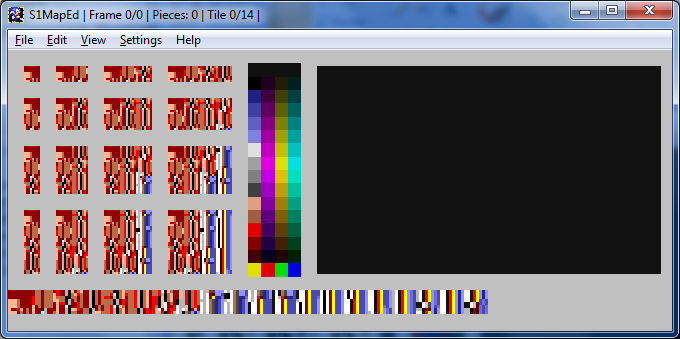 Art after compression (decompressed again)
EDIT: Tried using KENSSharp and it worked perfectly without the additional tiles. This leads me to believe that there is a problem somewhere within the KENS DLL files which is causing corrupted data. Feel free to move and/or lock this topic, but it might be worth keeping around to notify people of the potential problem.
This post has been edited by StephenUK: 24 March 2013 - 08:18 AM