Do you have a cartridge that looks like this? (photo stolen from ebay)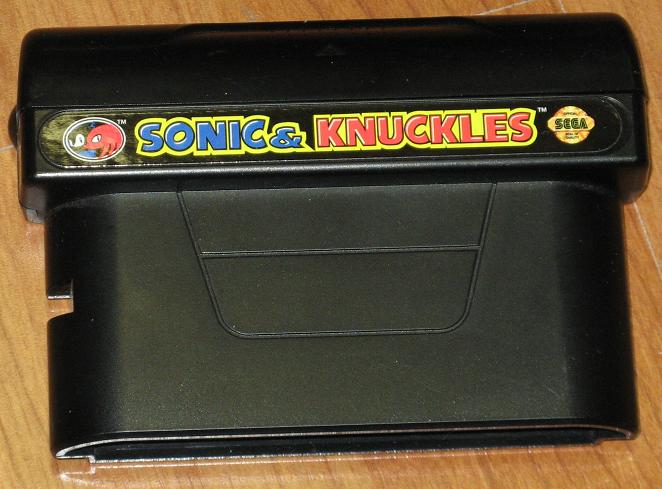 Note how there are thick black lines surrounding each letter in the Sonic & Knuckles logo! That's what I need! If you have that cartridge and a "good" scanner, please scan the logo with high DPI resolution (300 dpi is good). And try to keep it aspect, else I don't think it is worth it.
The problem with the Knuckles text in the US/EU logo is that it has red shading around the red letters making it impossible to find the edges of the letters without guessing them. I have tried the Collection PC boxart (the EU one), the EU boxart, the US boxart. The closer you zoom, the worse it gets.
But then I remembered that black lined logo! It's the only way really to find the edges of those letters.
BTW, I have the first version S&K cartridge that has no black lines, so mine is useless.
Thank you in advance!