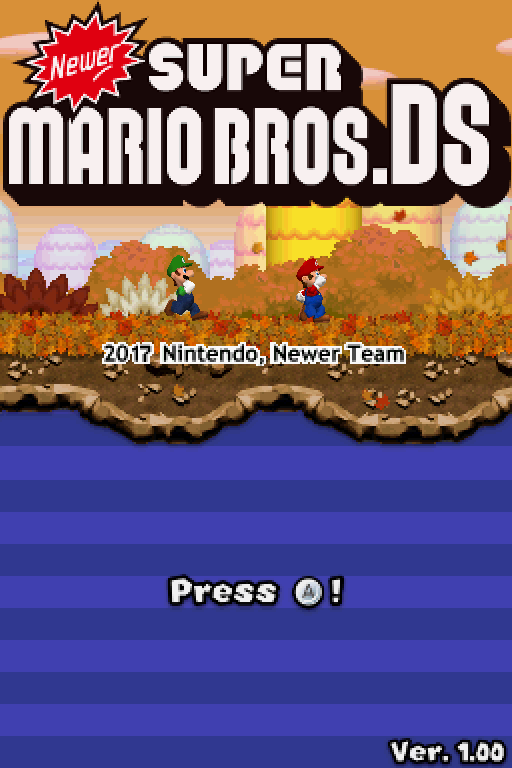 Release Trailer:
http://www.youtube.com/watch?v=oaixj0fR858
Most people here have heard of Newer Super Mario Bros. Wii, and this is a sequel to that hack. New levels, the ability to swap between Mario and Luigi when starting a stage (and Luigi has his Lost Levels physics as well), and new mechanics make this a great hack. I'm already up to the final level in the hack myself. The download consists of three links: A Windows installer, a MacOS installer, and a Linux installer. The installer is made to ensure that whatever ROM of NSMBDS you have, you can patch it, as it looks at the md5 of the ROM you select and patches the appropriate xdelta patch to it. You can also patch manually if you have a way of manually matching the md5 of your rom to the appropriate patch.
Website and download here
Latest version: 1.04
EDIT: Changed to focus on the main hack I had intended to showcase in the first place, as this thread seems to have fallen by the wayside rather quickly.
This post has been edited by Chris Highwind: 15 February 2018 - 01:16 PM