Sonic Adventure DX: Fixed Edition
is a bug fix/minor enhancement suite for the original release of SADX PC. This version has been remade from scratch for use with the SADX Mod Loader. It has most of the old changes, new changes, and better implementations of old changes.
Or if you prefer, Sonic Adventure Deluxe Edition Director's Cut Fixed Edition Mod Edition Version 1.0.1
This time around, I'm being a little more strict about my changes. Allow me to describe my thought process here:
For item layouts (SET), I've decided it's best to avoid removing objects outright. They were likely placed there for a reason, so at most they should be adjusted if they've become problematic. This mostly applies to invisible collision objects and other such things.
Enhancements are a general no-go. This is
fixed edition
after all, not
enhanced edition
. Take my stance on textures, for example: unless the texture to hypothetically be replaced with a high resolution alternative has an equivalent version elsewhere in the game (or in other versions of the game), it's going to stay exactly the way it is. As for other enhancements, I'll consider them if they're present in other versions of the game. Case in point: mipmaps. The game looks atrocious without them, even with 16xAF that I play every game with. This is also my justification for enabling texture filtering on the GUI.
As such, item capsules are now rotatable! You might be thinking, "but none of those reasons cover this", and you're right. Normally I wouldn't include an enhancement like this, but I didn't just do it on a whim. Many stages already have proper rotation values for capsules on slopes (although some had totally wonky values resulting in sideways or upside-down capsules) - this is the sort of thing I would consider hidden or disabled functionality, so "restoring" this feature seemed perfectly reasonable. It may have never been part of the ingame engine, but it functions perfectly fine. This feature is also present in SA2, and it could open up some possibilities for level design - I'm all for encouraging level development for SADX!
Another example of restored functionality would be a change I made to an object in Red Mountain (Red Mountain again? Coincidence?). Knuckles's version of the stage has little grass objects strewn throughout. They have a very aggressive clipping distance, but they're there. They even animate when close enough. Sonic has a TON of these placed throughout his stage, but they won't display unless you're playing as Knuckles, so I simply disabled that check for Knuckles, and now Sonic's stage has a bit more scenery. You can see some comparison shots below.
Feature overview:
Looping ADX BGM [optional]

Item capsules are now rotatable

Item layout fixes

Stage geometry fixes

Game logic bug fixes
Planned:
Texture quality improvements. The PC version has the worst texture fidelity of all versions of Sonic Adventure.
Known regressions:
Some mesh changes haven't been ported (e.g model fix in Casinopolis; material and vcolor mishaps)

Station Square sidewalk texture inconsistency fixes haven't been ported - better implementation planned.

"Modernized" capsule icons (speed shoes etc) have deliberately not been ported.

Fixed random ring capsule icon fixes have not been ported - code-based implementation planned (which is the only real way to fix it).
Requirements:
Download:
Changes:
Latest (v1.1)

(Let me know if you have any recommendations on the formatting for the changelog. I don't like the way it looks, but it's functional.)
Installation:
Install the SADX Mod Loader. Instructions are available on the wiki page linked above.

Extract the mod(s) linked above to the root of the "mods" folder.

In the SADX Mod Manager, you should see "SADX:FE UPDATE ME". Right click the mod and click "Check for updates" to download the latest version.
NOTE: If you have any other mods that modify stages, item layouts, textures, music, or sounds, it is recommended you place those after the SADX:FE mod components (with the exception of the mipmaps mod). SADX:FE has the potential to modify a wide range of data in the game, and if it's loaded after other mods, it will likely nullify their changes.
Comparisons:
In the following examples, the left is the original, and the right is Fixed Edition.
Texture Filtering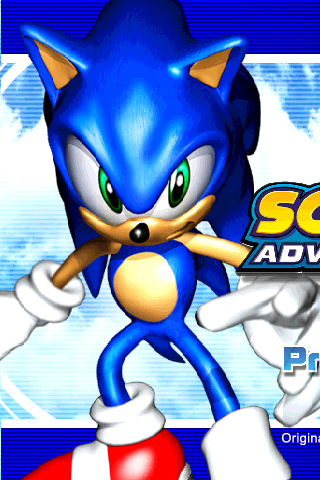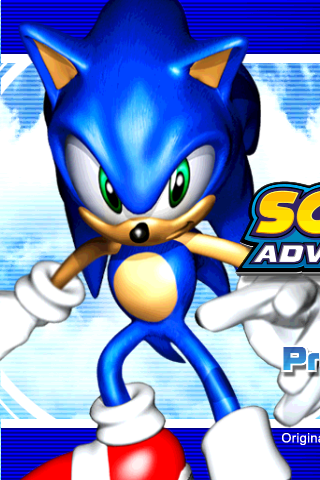 More comparisons can be found here.


Masks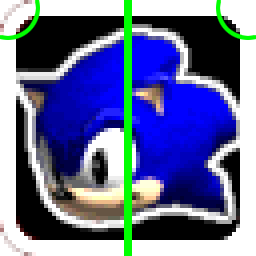 The Dreamcast has higher quality textures and better masks, so I used it as a reference to create new ones from scratch for Fixed Edition.

Mipmaps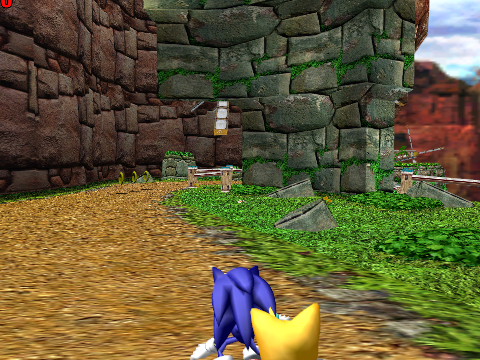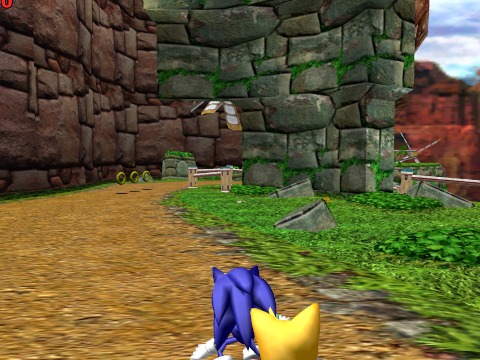 Notice how distant textures are smooth instead of pixelated. This is what mipmapping does.

Restored Functionality
Rotatable Capsules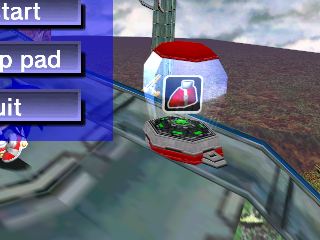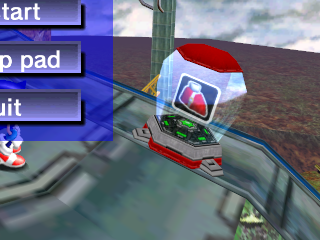 Hidden Scenery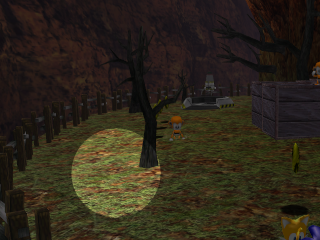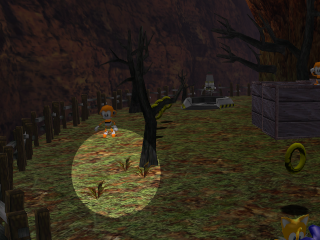 You can also see all of the old screenshots
in this terribly named directory
. Most of them are still applicable, but not all (e.g capsule icons).
This post has been edited by Morph: 24 February 2018 - 08:12 PM