Magicgrafx Website said:
Sonic Chaos Revolution
...
Facts
-There is a hidden Super Sonic game in the engine, you can only access it by hacking save file.
And that's what I did.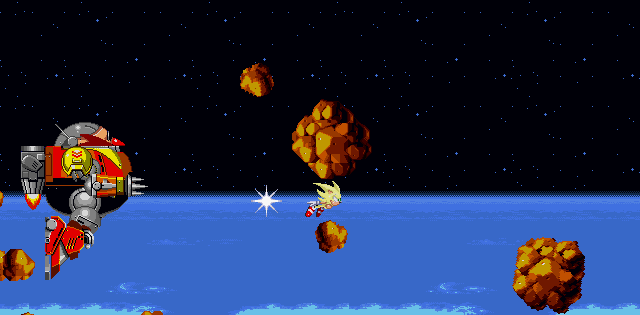 Just open scr.ini and edit it.
[]
...
18=86
...

And yes - Robotnik chases you.
I guess it was meant to be the "ecsape"-part of the last zone or something like that.
Anyone else saw this before?
P.S.: You have to restart the game after getting hit.
EDIT: fixed image link
This post has been edited by ValleyBell: 05 November 2017 - 03:51 AM