Sonic's obviously been portrayed in multiple ways over multiple games. My question is, what is everyone's personal favorite art directions for Sonic games? In this case, art direction pertains to in-game art as well as box/ official art.
This isn't a location to argue about whether Oshima or Uekawa's design of Sonic is better.
This is regarding the visual style each game or piece of official artwork that have been used, or is hoped to be used in the future.
As far as in-game art goes, I would have to say Unleashed (HD) has been my favorite style that a Sonic game has been portrayed in. The somewhat photo-realistic approach used in the nature-based levels meshed with the type of environment needed for a Sonic game makes for some pretty surreal imagery. Some good examples of what I'm talking about is Jungle Joyride and Cool Edge.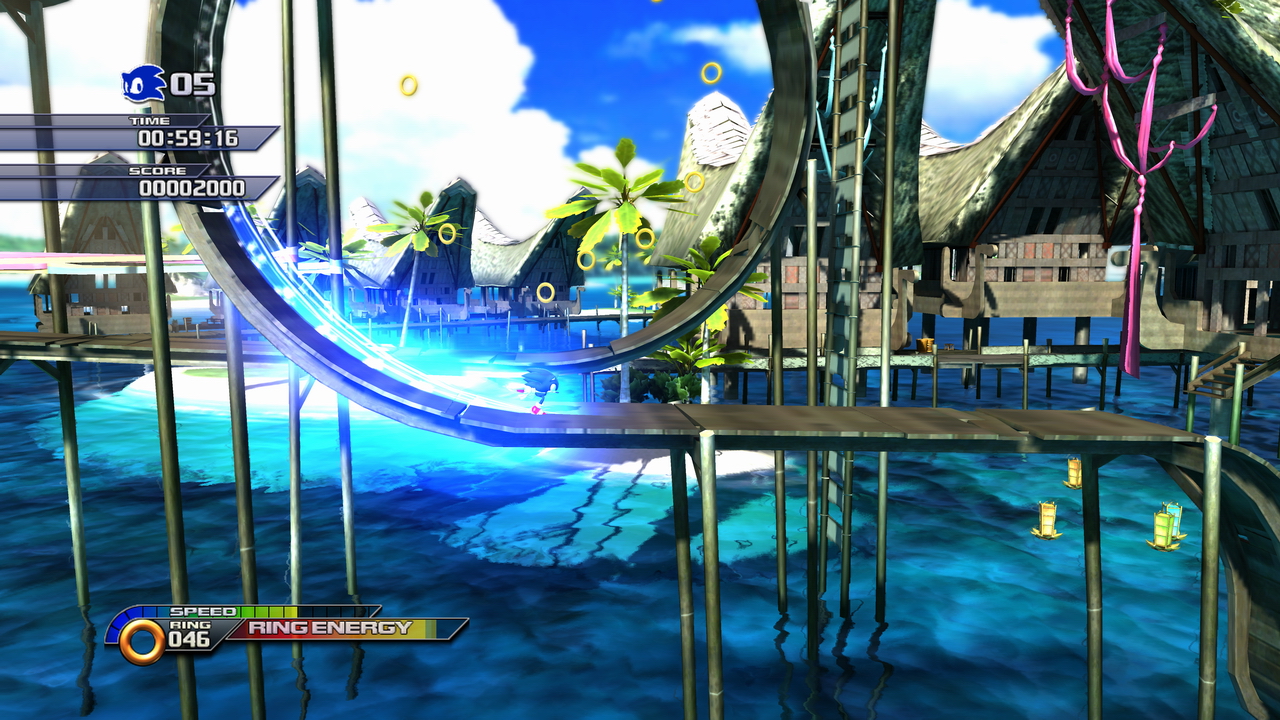 As for artwork not in-game, I've actually really grown to love the cover for the Sonic Rush Adventure OST.
I love the pop-art feel, it reminds me a lot of Roy Lichtenstein's adaptations of comic strips, as well as photo-montaging in general. It's stylistic and eye-catching, and feels perfectly Sonic. I wish such an approach would be taken in future games for box art, in-game menus and whatnot.
What's everyone's preferences?