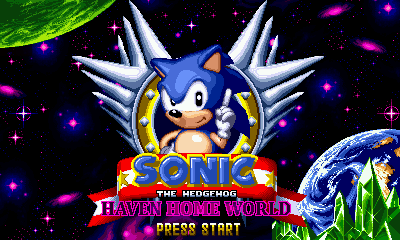 Hi everyone, I'm DarkVampireDee but you guys can call me DVD for short, everyone else does
/>
This is a fan game project that I've been working on for a few years now, on and off. There were some issues and obstacles in my way that slow me down. This was cancelled at first but for the last month I've partner up with a good friend of mine who can do the programing for me.
This fan game is pretty much a BIG tribute to everyone to the whole Sonic fan community (more details will be reveal soon)
Story
:
Several months later after the final battle from Dr. Eggman death egg (S3&K). Sonic and his friends take a relaxing vacation at Never Lake during the summer night festival. A unusual event occurs, Sonic and his friends are suck into a strange dark void, teleported into a place that look like Never Lake but different. Sonic notice that something not right as he and Tails see Eggman robots around! And Amy is missing again along with Knuckles! Mean while, Knuckles awoke in a enchanting forest, thinking he's back in Angel Island...but he's not...
Journey with Sonic, Tails, and Knuckles for a incredible quest as to why are they at the unheard land, Haven Home World!
Playable Characters
: Sonic, Tails, Knuckles (unlockable), and Amy (unlockable).
Maybe there will be more but for now it's only those four : D
Zones List:
R1 Fantasy Forest
- A big tribute to Brenda Ross for making Wood zone (Sonic 2 BETA), I really love how she made that forest theme level.
The style and colors inspired by my favorite Disney's animated film, Alice In Wonderland (1951)
R2 Prism Palace
- This is based on my annotation of what the famous lost round two from Sonic CD would look like. I've been working on this zone for such a long time (7 years on it)
R3 Sabaku Sand
- A desert zone dedicated to everyone that worked on desert zones like Taxman, Brenda Ross. Think of this as Dust Hill zone and Desert Dazzle merge.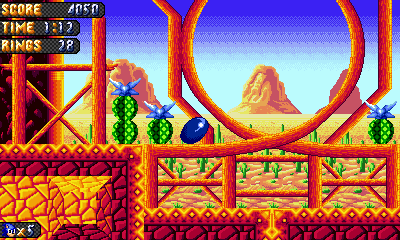 R4 Mercury Mine
- A tribute to Nemesis hoax R2.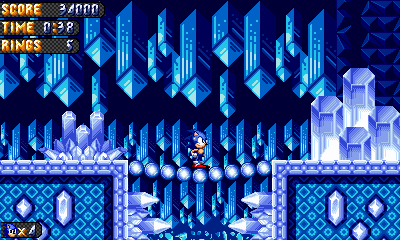 R5 N/A
R6 N/A
R7 N/A
R8 N/A


Old Video:
Older Videos:
Team Member:

Head Project Leader
:
DarkVampireDee
Co-Leade
r:
Shadow MasterX5
Pixel Artist
:
DarkVampireDee

Pixel Artist Assistant
:
Shadow MasterX5
Programming
:
Shadow Master X5
Layout Design
:
DarkVampireDee
Layout Coding
:
Shiro/Violet
Beta Testers
:
Manni, Dakras, Ay Jay, Shiro/Violet, Lucas Vieira,Sapristi45 , Hex (Maxim Grosch).
Special Thanks
for those who contributed in my project:
Sapristi45, Shiro/Violet, Manni, PicsAndPixels, Ay Jay
This game is being used by
ClickTeam Fusion 2.5
and
Sonic Worlds Version 1.5.0

These are the following people that worked on Sonic Worlds Version 1.5.0
Techokami
Mr. Potatobadger
Ice God 64
Mr Lange:
Blaze Hedgehog
DimensionWarped
Damizean
Zenor
LarkSS
Azu
Blue Emerald
LakeFepard
Naoshi
Felik
MCKaosu
Rael0505

Special Thanks
to my friends,
[i]Shadow Master X5, Shiro/Violet, MrLevRocks, Ay Jay, Manni, TheValeev, Mistergambit, PicsAndPixels, Dakras, and Richard Rogers (Spykid).

-----------------------------------------------------------------------------------------------------
BETA BUILD with Debug Mode


To use Debug mode, press H to activate it. Press S to use it (press it again to get out of it), A to select and D to place it
Sonic Haven Home World [Debug Mode Test]
-----------------------------------------------------------------------------------------------------
This demo build is version 0.95 with the first old layouts before it got scrap.

Sonic Haven Home World Beta Ver. 0.95
-----------------------------------------------------------------------------------------------------

This post has been edited by DarkVDee: 09 June 2017 - 11:16 PM