MainMemory, on 03 June 2013 - 03:39 PM, said:
With the type of editing I was doing at the time, the menus were an "either-or" choice: either have the default SA2 background all the time, or have the SA2B backgrounds. It may be possible to combine SA2's default background with SA2B's character backgrounds with some more in-depth coding.

Sa2 actually had character BGs though. Let me see if I can find an image of one...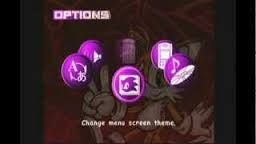 Best I could find without tracking down a DC emulator, they were something like that. Only Sonic, Tails, Knuckles, Eggman, and Rouge were released before the DC went belly up, but all of the themes are present on the disc.