Long ago in the Sega Saturn Magazine, this was posted: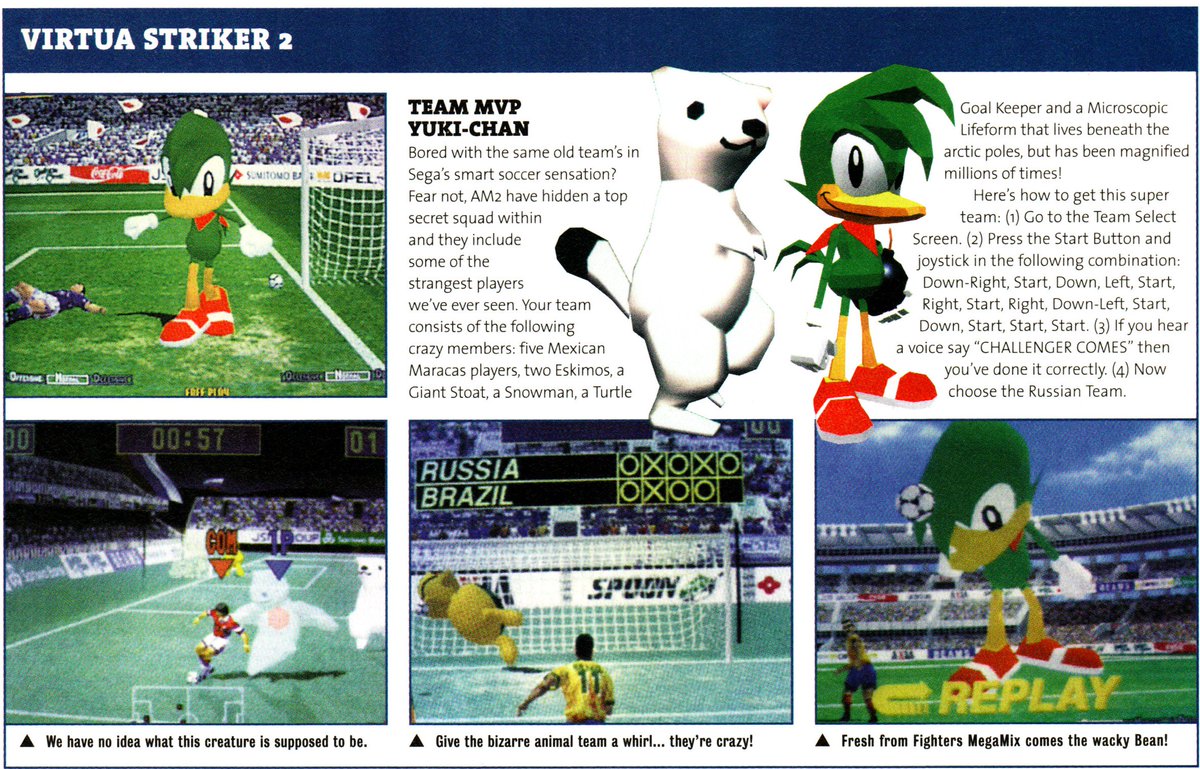 Naturally, this leads to assume Bean the Dynamite is in Virtua Striker 2's Yuki-Chan team.
However, this doesn't actually seem to be the case, or at least, nothing that I've done has lead to this. He doesn't appear on the Yuki Chan team, nor the FC Sega team.
I've tried multiple versions of the game (Original, 98, 2000) but alas, nothing has made it possible. Is there another version with him in it?
The only other possible thing I've seen has shown up on
GameFAQS for the Dreamcast version
Quote
Select arcade mode and select FC Sega as the opposing team. Wait until there are only 15 seconds remaining in the game, then kick the ball out of play to stop the match. Go to change players and Bean will be available.
But it seems insane that you might be able to play as the character for a whole 15 seconds. For the character to appear multiple times in those screenshots taken at an arcade, it seems like you'd actually have him on the team for a little bit longer.
So I ask - has anyone ever actually been able to accomplish this task and get Bean in the game?