Black Squirrel, on 02 November 2018 - 01:56 PM, said:
Usually these sorts of hardware projects gain traction when there's a genuine need for them to exist. There are people making replacement sound card devices for IBM PCs because the price of real ones second hand is extortionate. With the original NES, the 10NES chip can stop a system from working, and picture quality is poor - you might not want to deal with that noise in 2018.


However with a Mega Drive, there are millions out there that still work fine. Emulation is above average and Sega has most of its best games readily available on almost everything produced this century - your dream will come true eventually, but in the here and now, the problems aren't big enough to deal with.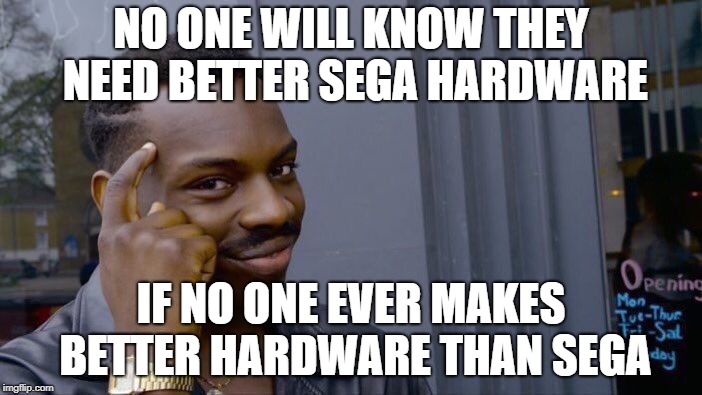 You are technically correct, which is the best kind of correct. I put "if Sonic Mania can do it" as a sub-tag merely because without Sonic Mania, would we really have a point of reference to judge things like Sonic Forces or other attempts Sega has made at 'classic' Sonic if the collective efforts and knowledge of what was essentially the community shared info to establish a solid enough foundation for what 'classic' really is?
I know it's not going to happen any time soon, but that doesn't mean I can't be the mad scientist and post my research notes first so others may benefit down the line. We're literally starting the foundation in this thread mind you. Well, my foundation anyway. Anyone and everyone is welcome to build from their own ground up mind you.